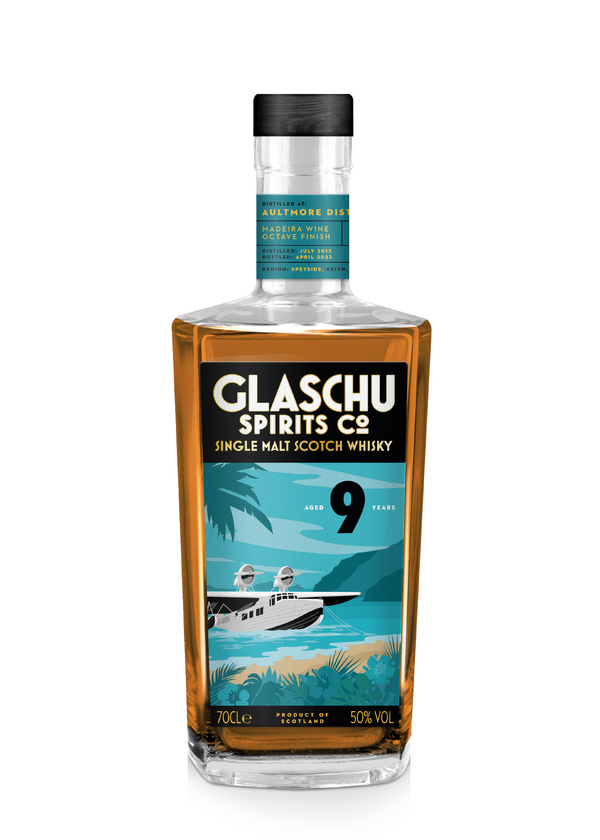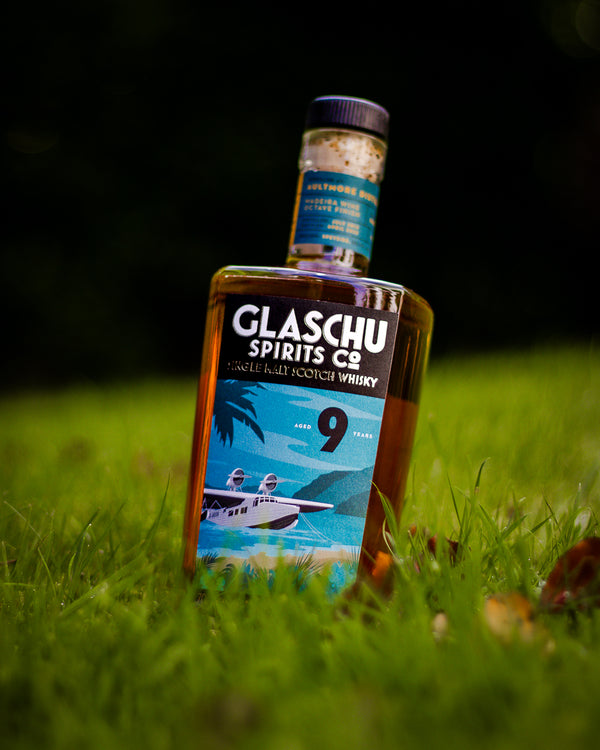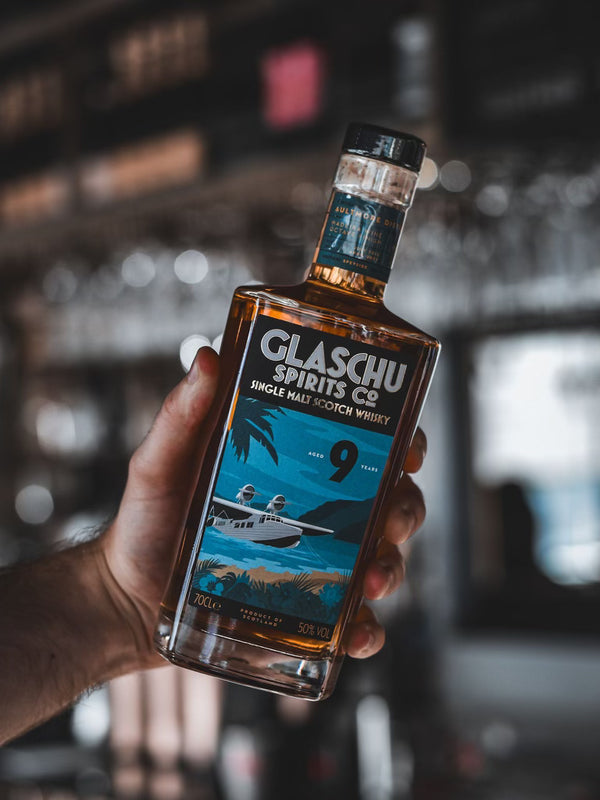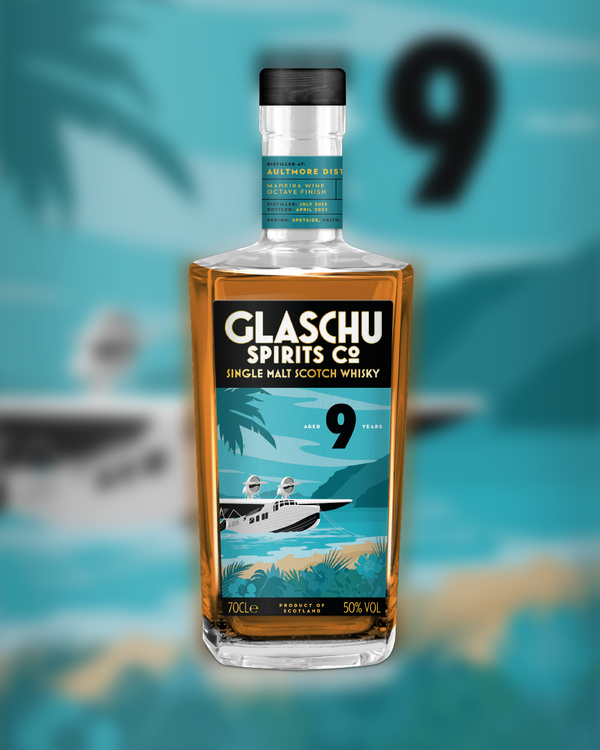 Glaschu Spirits Co. - Aultmore 9: Madeira Octave
Sweet marzipan, honey and dried apricots. Strong influence from the madeira wine.
Super sweet and sticky, pastel de natas come to mind, crisp green orchard apples dipped into a milk chocolate fondue and an overall hue of vanilla.  
Very rich finish, this one sticks to the gums and leaves you wanting another. sweet honey and hazelnuts
Aultmore 9: Madeira Wine Octave
The fourth release by Glaschu Spirits Co, a sweet and nutty speysider like no other!
It's a 9 year old Aultmore that's spent 13 MONTHS in three ex-Madeira wine octaves...
Now that's a quite a long time for an octave finish and you can really taste it. The colour and flavour profile on this moreish malt are mind blowing. But don't take our word for it, give it a try for yourself and you won't be disappointed!
Distillery: Aultmore
Age: 9
Region: Speyside
ABV: 50%
Bottled: Natural colour and without chill filtration
Bottle Size: 700 ml