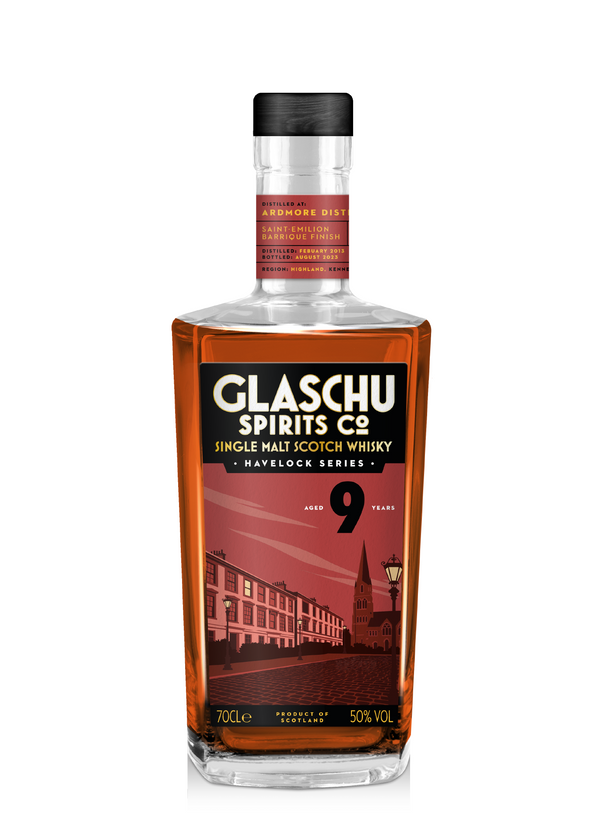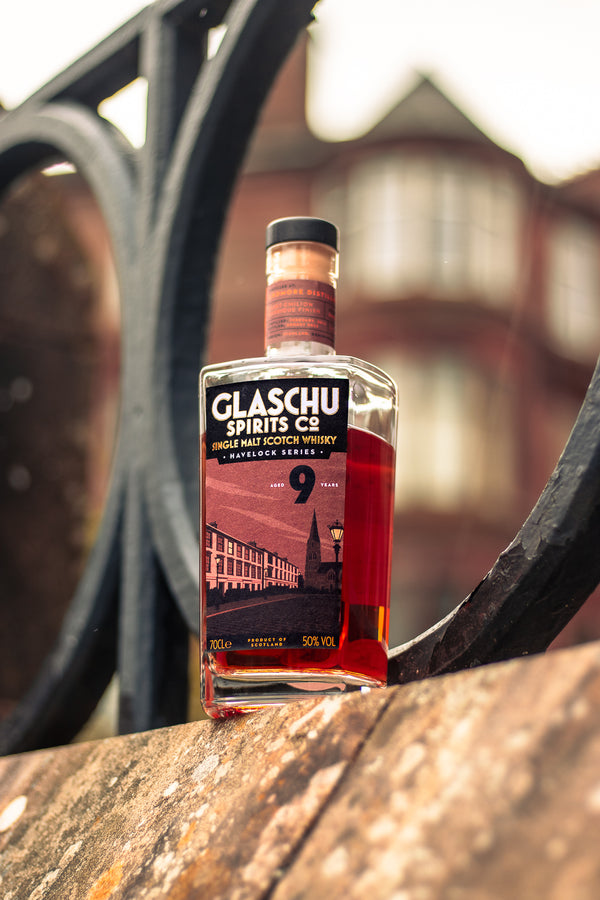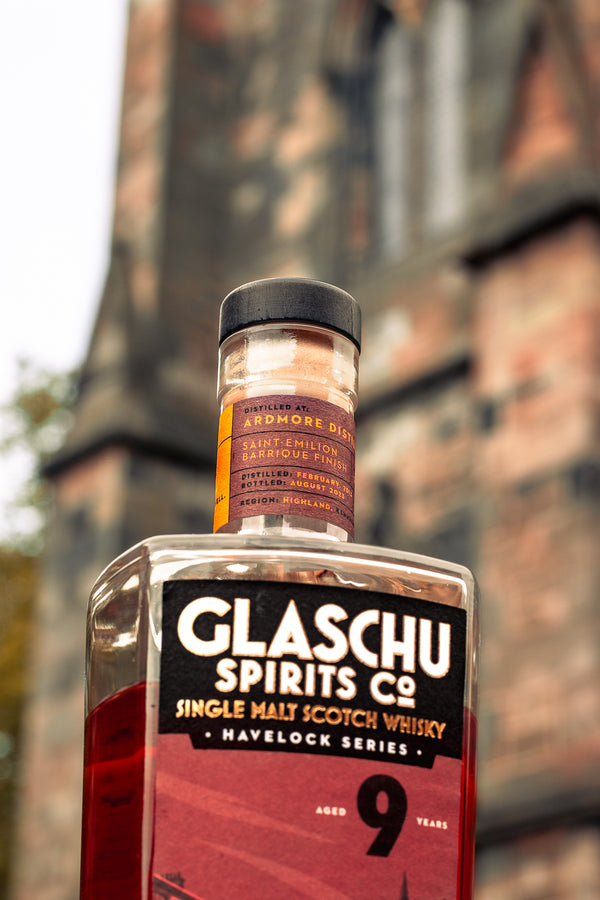 Glaschu Spirits Co. - Ardlair 9: Saint Emilion Barrique
A fruity woft of red wine, paired with zesty easy peelers and a toasty wooden viel
Super creamy mouthfeel with a sweet edge. cherry bakewell springs to mind, vanilla along with nutty hazelnuts
Light yet moreish, an alluring sweetness of red berries and chocolate that leaves you longing for another.
Ardlair 9: Saint Emilion Barrique
Presenting *drumroll* The Havelock Series! A spin-off of private cask bottlings under the Glaschu brand. The first of the series is this 9 year old Ardlair, distilled at Ardmore Distillery.
Ardlair is Ardmore's un-peated spirit, a delightfully creamy Highland dram, that you don't come across very often.
This sultry single malt has spent it's life maturing in an ex-bourbon Hogshead before finishing in a first-fill Saint Emilion red wine barrique for 16 months. 

The red wine originated from La Cave Dourthe, a well-known vineyard in the heart of the Saint Emilion region of Bordeaux, France.
Distillery: Ardmore (Ardlair)
Age: 9
Region: Highland
ABV: 50%
Bottled: Natural colour and without chill filtration
Bottle Size: 700 ml