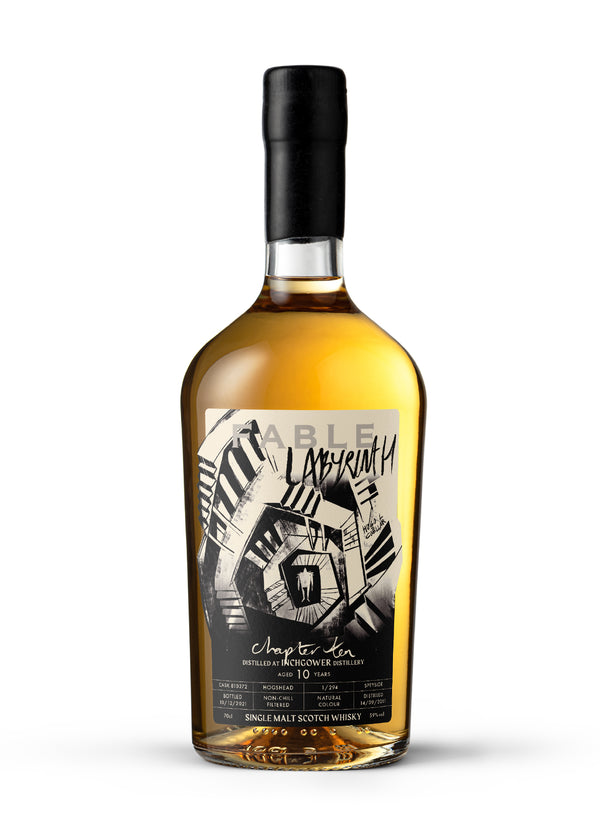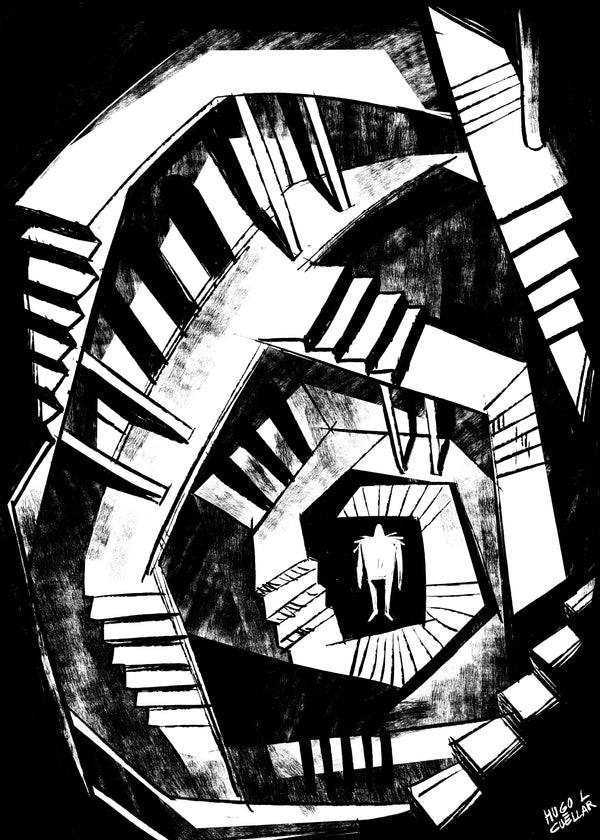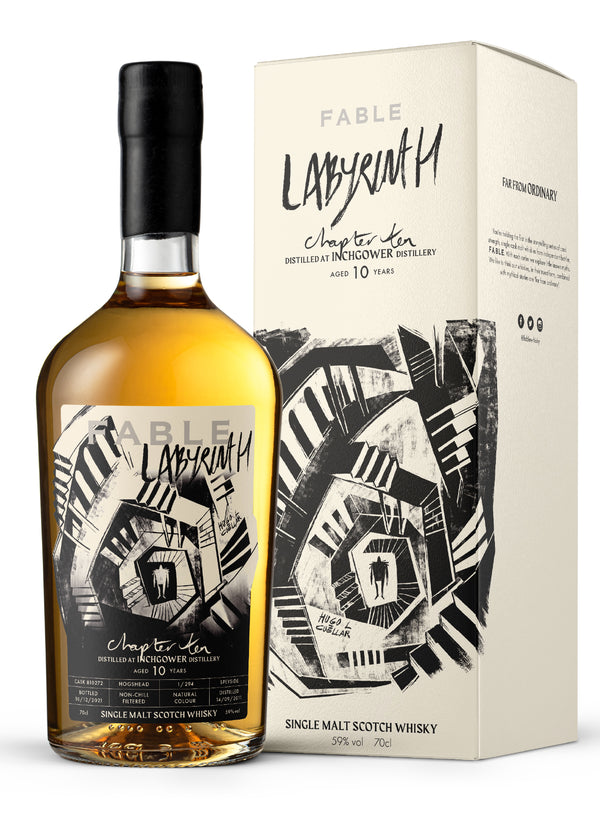 Heather honey, honeydew melon, ripe bananas and coconut bounty. Opens up a little with water – ripe green apples, freshly baked pie, floral freshness.

 
Vanilla, sweet mandarins, toasted marshmallow. Bitter lemon and some ginger tea. With a drop of water, an earthier hazelnut and herbal note.

Candied nectarine sweetness, faint almond note, dry nutty finish.

Labyrinth: Inchgower 10 Year Old
The penultimate chapter (10/11) of Fable Whisky's epic tale, the Ghost Piper of Clanyard Bay. It represents the labyrinth, conjured up to trap the poor piper inside the wicked cave for all eternity, and is embodied by a 10 year old Inchgower.

"Furious at being bested by a human, the faeries departed, leaving a LABYRINTH of mazes behind them to trap the poor piper inside"


Distillery: Inchgower
Age: 10
Region: Speyside
ABV: 59%
Bottled: Natural colour and without chill filtration
Bottle Size: 700 ml